Building Hair from the Inside Out!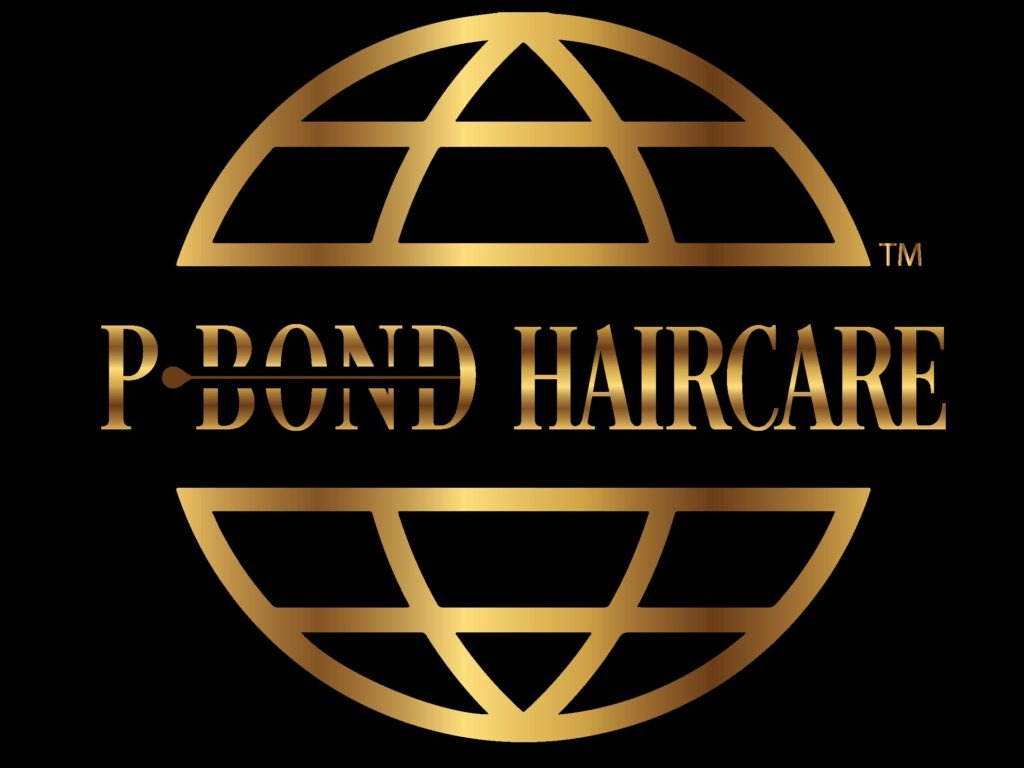 One Line for
All Hair Types
One Line for All Hair Types
In the salon industry, most solutions for damaged hair use ingredients that act primarily at the surface with limited penetration: including forms of proteins, keratin derivatives, vitamins, coconut and argan oils. This is what fueled our quest to uncover new science and technology to assist us in finding the answers to combatting hair damage, thinning, and breaking. Finally, we discovered the components, ingredients, and knowledge to create P-Bond Hair Care.
Our unique formula was built from glucose-based chemistry that gave us versatility in creating an acidic water base hair care line that can strengthen, normalize, Moisturize and hydrate all hair types. We infused organic botanicals and humectants to interact with small multifaceted bond molecules to penetrate deep inside the cortex and across the Polypeptide chain. As a result, the porosity of the hair is dramatically reduced closing the cuticle for smooth shiny hair. P-Bond products provide organic nutrition to the scalp, reconnecting bonds with strength and Hydration to instantly counteract breakage dramatically improving dry brittle hair so the internal keratin structure receives optimum moisture and elasticity thus bringing the hair and scalp back to its healthiest state!
In Reversing damage, we discovered three areas that need to be addressed before the hair can recover its softness, sheen, and bounce.
Buildup: Product coatings from co-washes, dry shampoos etc.
Our unique acidic Nourishing Shampoo:
Provides a moisturizing cleanse from roots to ends that eliminates buildup without stripping the hair of its natural oils or hair color.
Dryness: Lack of moisture harsh water deposits, blow dryers, hot styling wands, and hair irons
ReNou: This conditioner is specifically formulated to provide a deep penetrating moisture deposit inside the hair strand and scald promoting shine and hair growth, preventing itchy scalp, and reducing scalp conditions.
Swelling: Highlights. bleaching, color, relaxers, keratin smoothing, hot tools, and brushing hair.
The bonds inside the hair have been broken and weakened. This requires specific designed bonds to interact within the hair cortex to create new bonds and reconnect broken bonds within the hair structure which include populating new water bonds to combat limp hair and constant dryness.
Intensity Treatment: Combats breakage, limp hair, and constant dryness.
We created this product in our line to provide the solution to instantly restore the hair and scalp to its healthiest state. This is done by renewing and recreating new bonds inside the hair strand to counteract the swelling caused by high-alkaline chemicals. We call it normalizing (neutralizing the swelling) so the hair and scalp is restored to its natural PH balance providing soft manageable hair and a healthy scalp that will be sustained by moisture retention. This creates a base for easier styling and hold without the aid of hairsprays!
Say goodbye to itchy scalp, breakage, frizz and lack of moisture balance. Your hair and scalp deserves to experience its healthiest state again with P-Bond Hair Care!
Vegan, Silicone -Free, Phthalate Free – Paraben Free –
No Petrolatum – No Artificial Colors